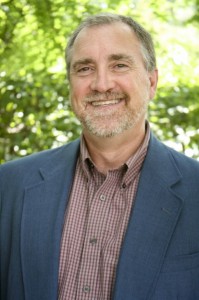 Dr. Joel Diambra is an Associate Professor & the Associate Department Head in the Educational Psychology & Counseling Department in the College of Education, Health and Human Sciences. On top of his teaching & research responsibilities, Dr. Diambra also directs graduate studies in his respective department, oversees the process for SACS accreditation and engages in a number of other administrative duties.
As a PEER mentor, Dr. Diambra contributes in a variety of ways. He explains, "My educational background is in Counseling & Psychology, so I share my expertise with PEER students on issues surrounding wellness related activities and sustaining a work-life balance as it specifically relates to them being doctoral students. I like to focus on how managing their wellness now will evolve and can apply to their future careers. I believe that the soft sciences have something to contribute and our soft science programs can reap the benefits of a program like this (PEER), even if I am not in the STEM disciplines."
Dr. Diambra is the kind of mentor that looks for lessons in every opportunity. In his own life, he builds off of classroom activities from past mentors that helped him and applies them into his own classes. Dr. Diambra has even applied lessons that he learned from his participation in the PEER program. "I've integrated some of the attitude and activities from PEER into our own doctoral program as the former PhD Program Coordinator. I have learned much from the mentorship aspect of PEER, by being exposed to other mentors and through the PEER students. I believe other faculty and administration from different disciplines can benefit from working with PEER like I have. "
On mentorship, Dr. Diambra explains, "PEER Students get a chance to break out of their shell and build relationships with faculty mentors in a safe space. The mentors in PEER have traversed similar ground (as former students) and are passionate about nurturing students' professional and personal experiences while at and beyond UT. In whatever direction a PEER student goes, I know those relationships and the lessons learned from these relationships will stay with them."
Dr. Joel Diambra's hometown is Eau Claire, Wisconsin and he earned his Doctorate of Education and Education Specialist degrees from The College of William and Mary. Dr. Diambra earned his Master's in Education from Virginia Commonwealth University and his B.A. in Psychology from the University of Minnesota.